Podcast of the "Symbiose" radio show from last Saturday
Our interview got broadcasted on the radio show "Symbiose" last Saturday.
If you missed (or even if you listened, since there was a broadcast issue and a piece of the interview got blanked-out), we invite you to listen the podcast (French): http://iluk.fr/150530-marmot-pouhiou-Icongirlpistols.ogg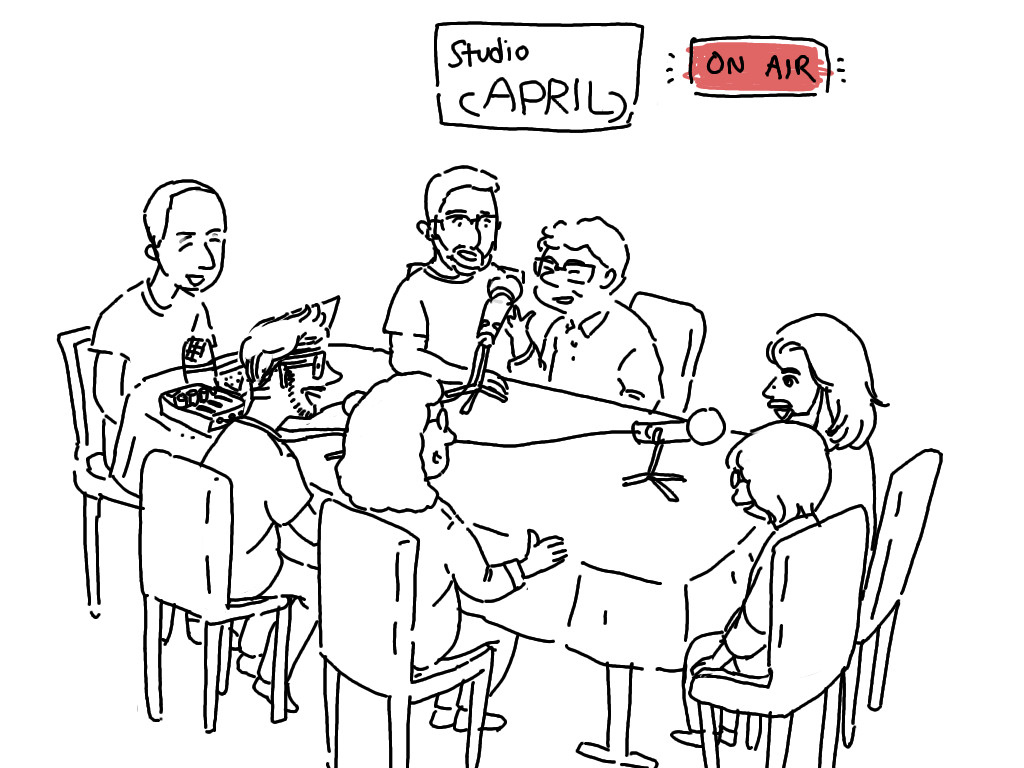 Podcast under Free Art license, except for music by Icon Girl Pistols under Creative Commons by-nc-sa.
The drawing above is by Aryeom and represent the show recording (from memory), As well under Free Art license.