The association LILA welcomes you to the exhibition "Les Traits du Japon" ("Strokes of Japan") from 14 to 31 July 2017.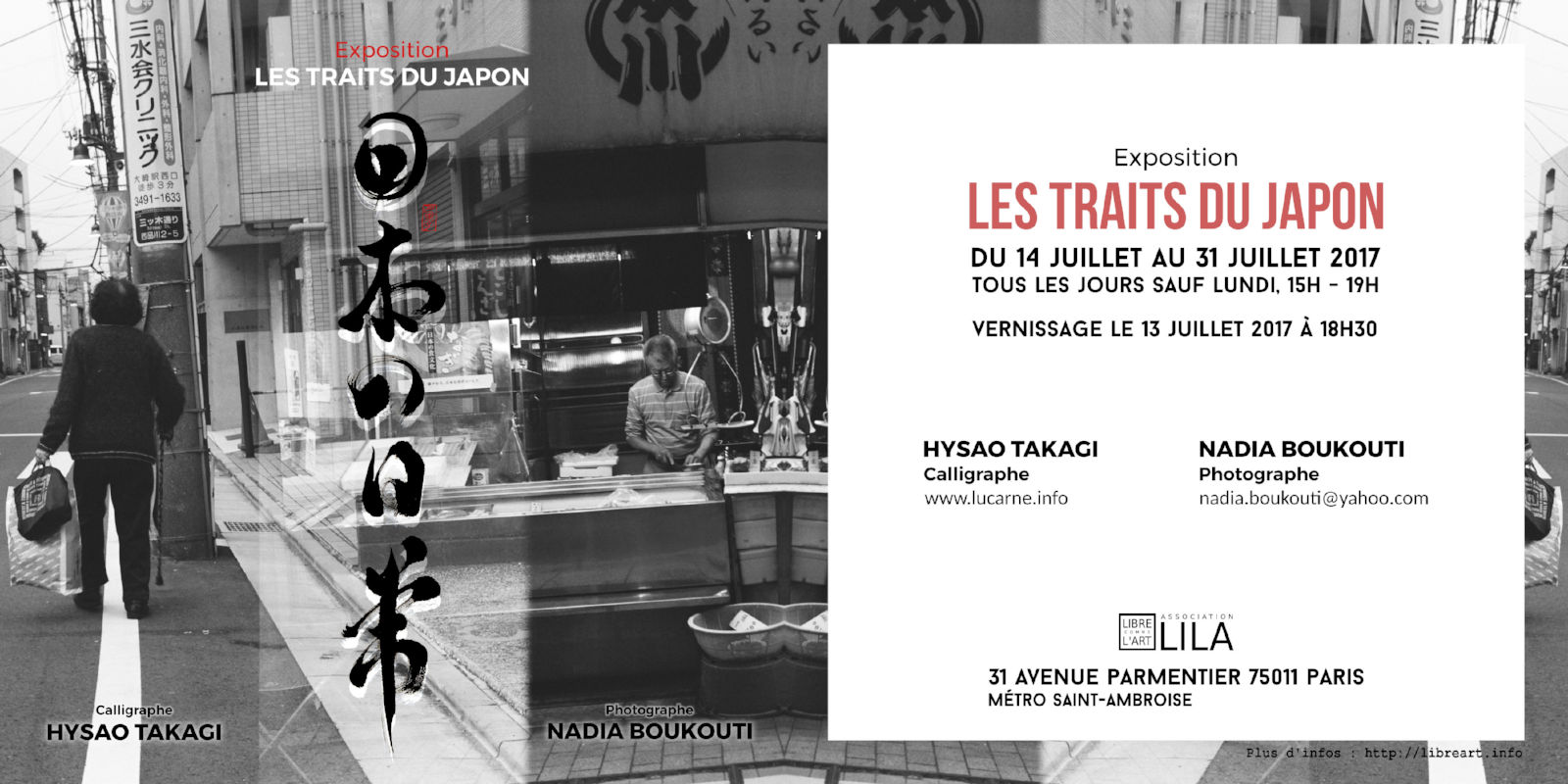 The opening will be held on Thursday, July 13 from 18h30.
Where and When
Address:

Association LILA
31, avenue Parmentier
75011 Paris
Métro Saint Ambroise

Dates: from 14 to 31 July 2017, from 15h to 19h (every day from 15PM to 19PM except Mondays)
Opening: July 13 from 18h30
Who?
Mixing photography and calligraphy, this exhibition presents 2 artists, each with their own stories of Japan, whose path crossed in Paris:
Hysao Takagi: Japanese calligrapher from Fukushima. For Hysao, calligraphy is personal and the expression of her own research.
Nadia Boukouti: photographer, bringing her poetical vision of Japan from her travels.
You are invited to the opening this thursday, July 13, from 18h30. We will be waiting for you!