ZeMarmot (Open Movie project)

ZeMarmot is a digitally-drawn animation film produced by the association LILA, as an Open Movie project. Drawing are done with GIMP.
Director

Aryeom Han

Scenario

Jehan & Aryeom

Music

AMMD

Movie license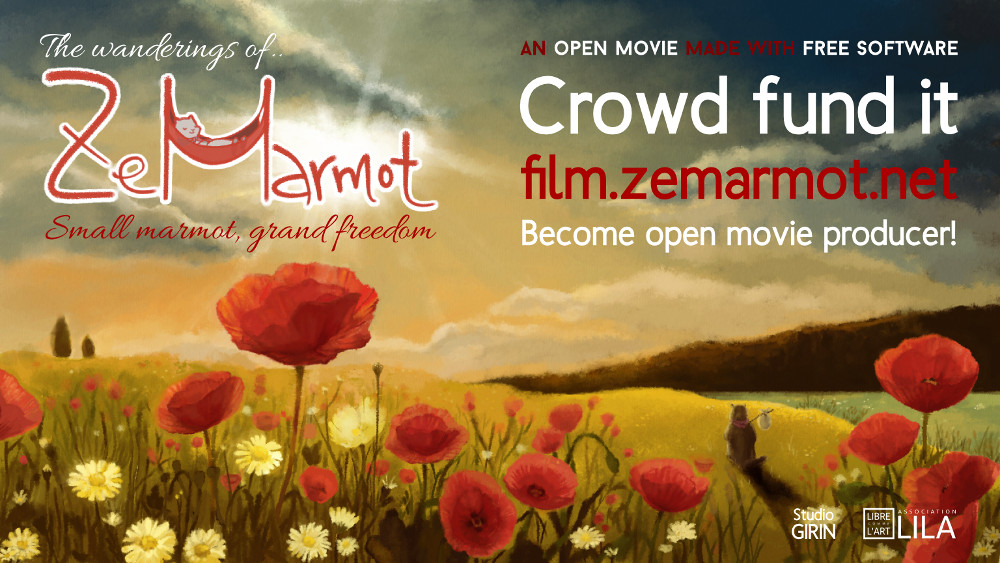 The project aims at:
producing a great feature-length animation film;
contributing code to Free Software (in particular GIMP, Blender…);
share knowledge on creative Free Software and animation making.
…
Funding
ZeMarmot is entirely crowdfunded. We consider funding Free Software and Libre Art as an investment in our future.
More
Website

Production blog